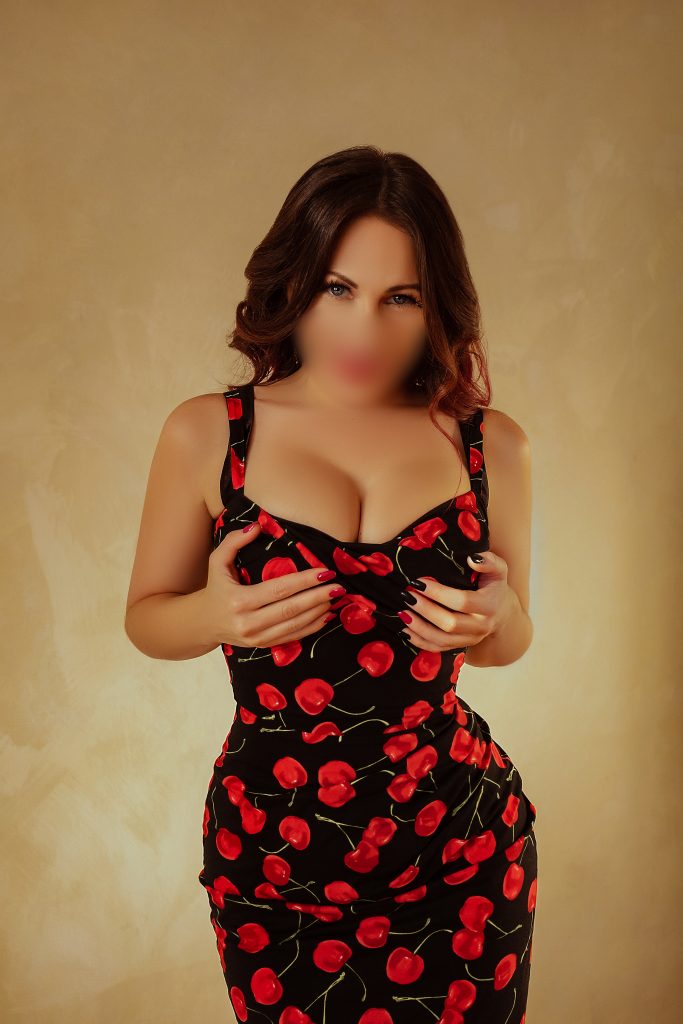 🍒
I want to thank you all from the bottom of my heart for your support over the last 3 years. You have played a pivotal role in my transition from agency work to indie and in my success in this industry that I have come to feel is my calling in life. I'm very excited to share with you all some changes to my business that have been in the works for many months now.
I have expanded my schedule at my incall to 2 days a week in Toronto. I will be touring more frequently. Look for me to tour every couple of months to my staple cities and to try out new cities when I can.
Recently, I formally launched my Pro Domme alter ego: Miss Cherry. There's a new section of my website specifically dedicated to all my extra naughty proclivities and a second Twitter/X profile for Miss Cherry with exclusively kinky content. If you haven't yet, check out my Dominant side! 😈
Additionally, I've added a few new offerings. I've been studying erotic massage and have created an offering to reflect that. I have created my own signature essential oil blends to relax and rejuvenate you, or scent-free massage oil, if you prefer. I've also started to offer social only and cuddle dates. These are good options for clients who want to do a chemistry check before committing to an appointment. It also offers options for folx on the asexuality spectrum like Demisexual folx who might need to get to know someone before they feel attraction, or for Greysexual/Asexual folx who might want companionship or touch therapy without the FS bits. Check out these new offerings here!
I've got a long term plan in place to acquire an incall space for myself which would increase my incall availability. I'm pumped to find a great space, decorate it and make it my own…including some beautiful custom kink furniture from a craftsperson I found at Montreal Fetish Weekend! This will take some time to accomplish, but I'm looking forward to each step of the process!
I'm excited to announce that I have made some adjustments to my rates! You will see some of my rates have gone down, some have stayed the same, and some have gone up. Why? I set my current rates when I first started to dip my toe into the world of indie, while I was still working for the agency. I simply added a bit on to my hourly rate there as I didn't want to alienate clientele, and it aligned with the market research I did at that time. I somewhat guessed at the rates for longer dates, largely based on what other people were charging, but with little understanding of how the time is spent on longer dates. I have been in business on my own for a while now and understand more deeply the ins and outs of being an indie provider, expenses and what actually goes on in extended appointments.
In the current market, especially in Toronto, I am finding my rates for shorter appointments quite low in comparison to my peers. With the rising costs of operating expenses (advertising, travel costs, space rental, etc), raising our rates is a necessary step many providers have been taking in order to keep up. I have been considering this since the spring, and the longer I have pondered, the lower and lower my place in the market average has become. After being Indie for this time, I also see my own personal value in this industry as a mature yet youthful, intelligent, and sexually experienced provider. I was a smarty pants, kinky slut long before I was making money at it 😉
Are you an existing client and worried about a rate increase? ~ Keep reading!👇🏻 ~
I have seen the value these qualities bring to my sessions. Clients with whom I have really resonated have expressed to me these qualities as reasons why they chose to book me initially, and why they keep coming back. I really enjoy my work and want to keep enjoying it by cultivating a repeat client-base that I genuinely enjoy spending time with and who appreciate those valuable qualities. One of the things that makes this work fulfilling for me is the authentic connections I have made, and underlying this, having the freedom to only see repeat clients with whom I really resonate, rather than taking any booking I am offered with people I don't feel compatible with. This has also factored into this decision.
As Halifax has become like a second home to me and I sell out every time I go, plus advertising there is free (thanks Lyla.ch!), the additional touring fee won't apply. In other words, my rates in Halifax will be the same as for Toronto.
For extended dates, many of the rates stayed the same or went down. Once I had decided to increase my hourly rate, I reviewed the rates for my extended dates and some of them were fine, but others didn't make a lot of sense…I like it when things make sense and follow a pattern. So I made an equation that was more logical. I arrived at the new rates for my extended dates by a calculation based on the number of hours typically spent as alone time, social time and sleeping time on longer dates, and then applied my alone, social and sleep time rates to those. 
My new rates become effective December 1st, check them out here: https://meetcherry.ca/experiences-new/
For legacy clients, in recognition and appreciation of your role in growing my business, I am offering a rate freeze for 6 months. What makes a legacy client?
Toronto ~ have seen me 3 or more times in the last 6 months
Halifax/Calgary ~ have seen me on 3 of my visits to your city, or you have seen me in your city and in Toronto
If you are a legacy client and would prefer a 6 month rate freeze, please mention it to my assistant upon booking. If you are an existing client who doesn't meet the above criteria, then I am offering a rate freeze for 3 months (Toronto), or my next visit to your city.
And you still have a month to book me in at my current rates…that may even be enough time to get in the 3 appointments needed to achieve legacy client status before rates increase. Book me!
I want to thank you all again for coming along with me on this journey so far and I can't wait to see what new adventures we get up to together!